Securing Your Business' Information
Zygma Inc. is an independent consultancy, now in it's 27th year of independent operations. We offer information security and identity management consulting and audit services across a wide range of business and technical fields.
The name 'Zygma' and our logo are a play on the name of the Greek character 'Σ' (Sigma), which is used as a mathematical symbol to indicate 'the sum of'.
Zygma operates under an ethos of working alongside you, it's clients, more with you than simply for you, thereby delivering to you information security which is greater than the sum of our parts.
Services
Zygma has provided its services in over twenty countries, to governments, commercial organisations in many sectors, standards bodies, technical specialists and forensic IT specialists.
We cover a wide range of information security topics and have the right understanding and contacts to effectively undertake assignments in our specialist domain.
We address the management, policy, procedural and technical areas of information security, and when necessary work with an international network of partners and associates with whom we can build a team with the requisite competences to fulfil our clients' requirements.
We work with our clients, not just for them, making sure we understand the client's context and real needs, rather than 'drop-forging' their problem into our solution.
We list below the principal areas in which we are active, but if what you want doesn't appear here, get in touch with us and we'll be pleased to respond in terms of your specific requirements.
Kantara Support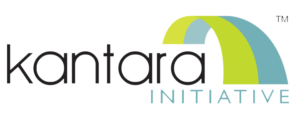 Zygma has unique understanding of the Kantara Initiative's Identity Assurance Framework (IAF) – Zygma's CEO, Richard Wilsher, was the principal architect of the IAF and principal author of the Service Assessment Criteria, the Assessor Qualifications and Requirements, and the IAF's processes. Our understanding of the IAF is unsurpassed. Add our auditing capabilities and we are able to offer the complete range of services described here.
Zygma's Kantara Support Services are offered at Assurance Levels 1, 2 and 3.